It's been a quiet time for me on jole.ca the past couple months, but I wanted to let everyone know about an upcoming event at the University featuring work by some of my cohorts as well as a special project I've been working on as part of the University of Alberta Portfolio Show & Silent Auction.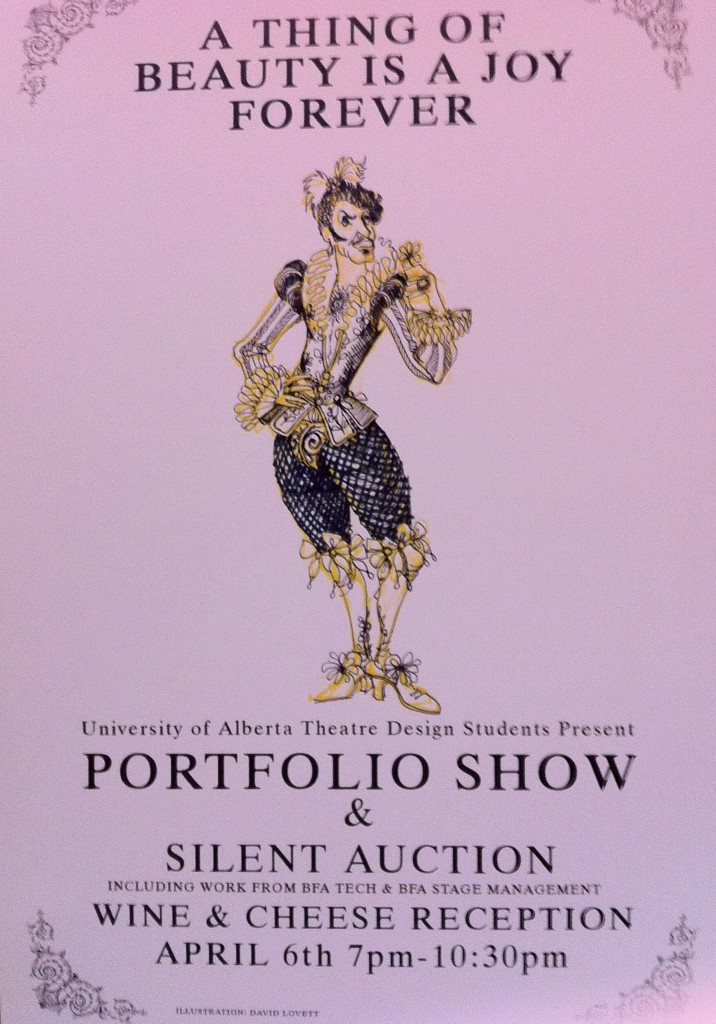 Portfolio Show is mostly geared towards the BFA Design students that us Techs and SM's work with throughout our 4 year program, but we will have a few things to showcase as well, and my experiments with the Kinect platform will be incorporate as part of my official title as "Projection Designer" for the show. I'll be posting about that project soon after the show goes up.
So when and where?
Where:
Second Playing Space
Inside the Timms Centre for the Arts
University of Alberta,
87 Ave & 112 Street
When:
Wine & Cheese Reception
April 6th 7pm-10:30pm
Gallery Open
April 7th 2pm-8pm
April 8th 2pm-8pm
April 9th 2pm-7pm
Silent Auction
April 9th 7pm-10pm
What:
A showcase of Theatre Design work from BFA/MFA designers, with work from BFA Tech and BFA Stage Management from the University of Alberta.
I hope to be around during the opening on April 6th if anyone wants to come by to say hi and talk tech! Hope to see you there! (I'll post any FB events as they are available)
EDIT: Facebook event here!