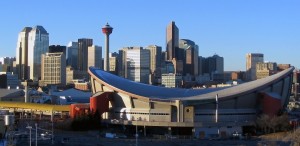 It has been a busy fall as I wrapped up the Helen Lawrence tour, got things hooked up at Convergence (Banff Centre), and taught my first university course in Projection & Video Technology at MacEwan University! 2015 is shaping up to be another busy year, and there's a few big changes in preparation.
Starting January 1, 2015, I am now operating out of Calgary, AB. While many of my clients are offered services "virtually", this will be a change for some of my Edmonton customers. Rest assured that I'll continue to be providing service in the Edmonton area for a long time into the future with regular visits.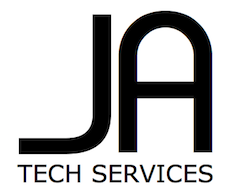 You may have also noticed that we've rebranded a little. The jole.ca logo and URL have been around for many years, but it is now being phased out in favour of a more professional JA logo. The joeladria.com URL will also be adopted as the default domain for my website.
The projects I've been involved it have been very diverse, and I'm looking forward to getting involved in the Calgary theatre and arts scene while still delivering the friendly tech support services many have come to rely on.
I'll be updating my resume pages shortly, but in the meantime, be sure to check out my Portfolio 2015 featurette [PDF]! Be sure to get in touch if you have an idea or concept you want to explore this year!