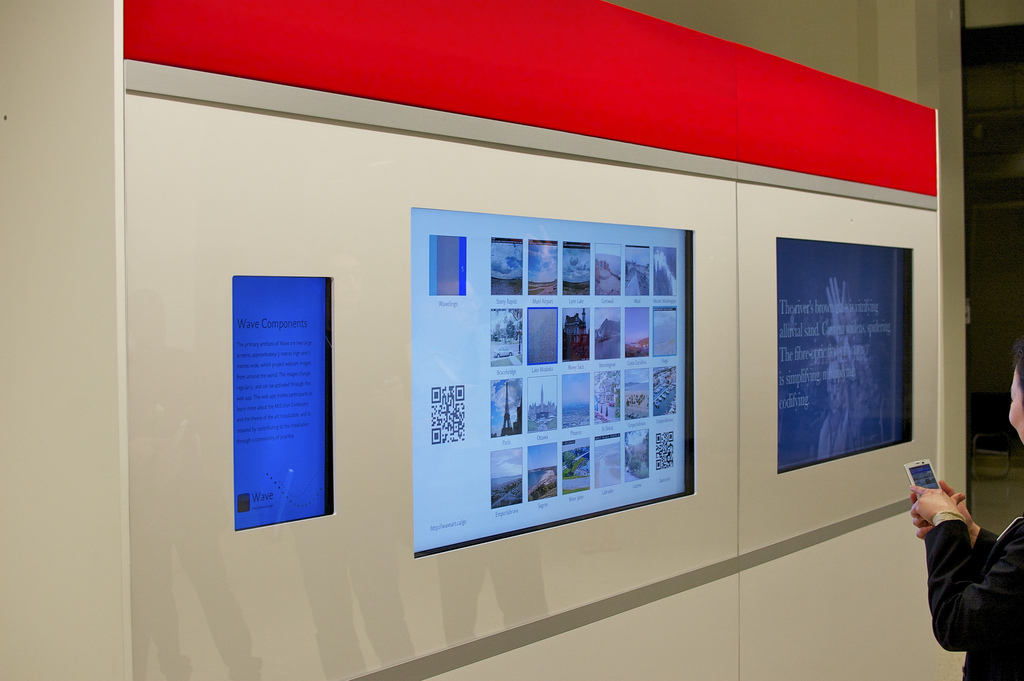 Via Flickr:
The Wave Art & Media Installation was launched on Thursday June 23, 2011 as part of the McLuhan Centenary and the Media Ecology Convention 2011 in Edmonton Alberta.
Wave was unveiled in the atrium of Enterprise Square (old Bay building in Downtown Edmonton, owned by U of A). Several convention attendees and students of the MACT program, along with friends and colleagues attended the launch and tried their hand at being a "waveling."
Wavelings can connect via their smartphones, tablets, or traditional computers to a special web app, which allows them to explore webcams from all over the world, based on the McLuhan concept, "the global village."
They can also view their image as a silhouette amongst a series of "renga" poetry written for Wave. This interaction explores McLuhan's "the medium is the message."
The Wave will be in Enterprise Square until November 2011, and will be continually updated and developed with software and hardware updates though out its stay. Stay tuned to the @wave_art twitter page for the latest news.
Thanks to Jeremy Keay for shooting the photos.