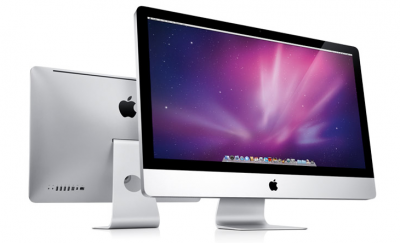 New Apple products came out this morning. Here's an overview of the updates, and some of my thoughts.
MacBook (Starting at the usual)

Unibody plastic case
No SD card reader
FireWire dropped
Single Audio port (dual in/out functionality)
No Trackpad button
Shinier!
Rounder!
Worse heat dissipation! (See: http://www.engadget.com/photos/new-macbook-unboxing-and-hands-on/2378308/) It now has a slip resistant bottom, but what I see is non-heat dissipating bottom. No2feet on your ultra-thin laptop? Yikes!)
Conclusions: A modern new look and design should fix certain design flaws with the current MacBooks such as the splintering plastic on bottom right hand of the top case. Not really surprised they dropped a

Mac Mini (Starting at the usual)

More RAM apparently
Available sans optical drive and with extra hard drive, marketed as "server" edition, includes OS X Server. Pretty neat, but it's like $1000 for it.
Conclusions: Finally Apple is giving people what they want and acknowledging people use it for random things (see the "The Many Uses of Mac Mini" http://www.apple.com/macmini/design.html )

iMac (Starting at the usual)

Now in 16:9!
Randomly 21.5″ and 27″
Available with Core2Duo or i5 or i7 (the latter two being Quad Core (!!))
SD Card reader
Faster processors for your buck
Seems to be higher resolution screen
2Conclusions: Notice the abandonment of NVIDIA chipsets/graphics in these machines except on the low end. This is partly because Intel refuses to let NVIDIA build chipsets for i5/i7 processors, but also because apparently NVIDIA is failing in the graphics department. This will be a reflection of what is to come in the notebook arena I suspect.

Apple Remote ($19)

Now in brushed aluminum (thank goodness, the old one always scratched up in your bag)
Conclusion: It's about time, although I'm not sure how many people buy this thing. I only use mine because it was included back when Front Row was a real feature.
Magic Mouse™ ($69, included with any new iMac)
Seems totally ridiculous
No buttons or something
No pinch and zoom
Shinier
Looks not very fun to hold
Conclusion: I have a feeling that, because I do not hold a mouse like Steve Jobs, this isn't going to work properly for me, despite it's customizability.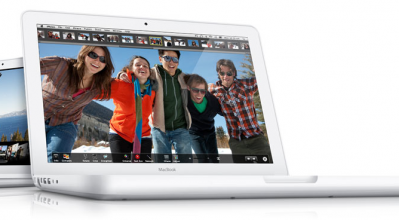 I think overall Apple is continuing it's purge of esoteric features in favor of optimizing their designs and simplicity. FireWire and separate audio in out are standard features on most computers, yet they have determined that only x% of people use them on the low end so they remove them for simplicity or cost saving or whatever reason they dream up. I don't really have a problem with this since, as a user of these features, I would probably just buy the higher end anyway, but it's also frustrating at the same time. I would really like separate audio in/out on a 13″ computer, but that's not available. I HAVE to buy a 15″ MBP for that functionality, which is a bit depressing considering every other laptop in the world has them.
This has a lot of Apple philosophy implications about weaning us off old technology towards the future. FireWire cameras are pretty much dead now, but that doesn't mean you need to kill off the whole thing. I'm glad it's still on the 13″ MBP.
As a Hackintosh user who occasionally feels like pulling my hair out during times of frustration, I'm glad to see that Quad core is finally available without buying a Mac Pro. It's about time. I can actually see myself buying an iMac in the next few years now.
The Mac Mini remains to be overpriced it seems. I'm not sure the small design is exactly worth the premium, but I'm sure it will continue to be succesful. I find it interesting that it was never really adopted the way Apple had intended: as a way to swap out your Dell tower with a Mac without paying too much money. Obviously their marketing on that has shifted as time goes on.
Bonus: Still working out the prices on this one… ("$XX")