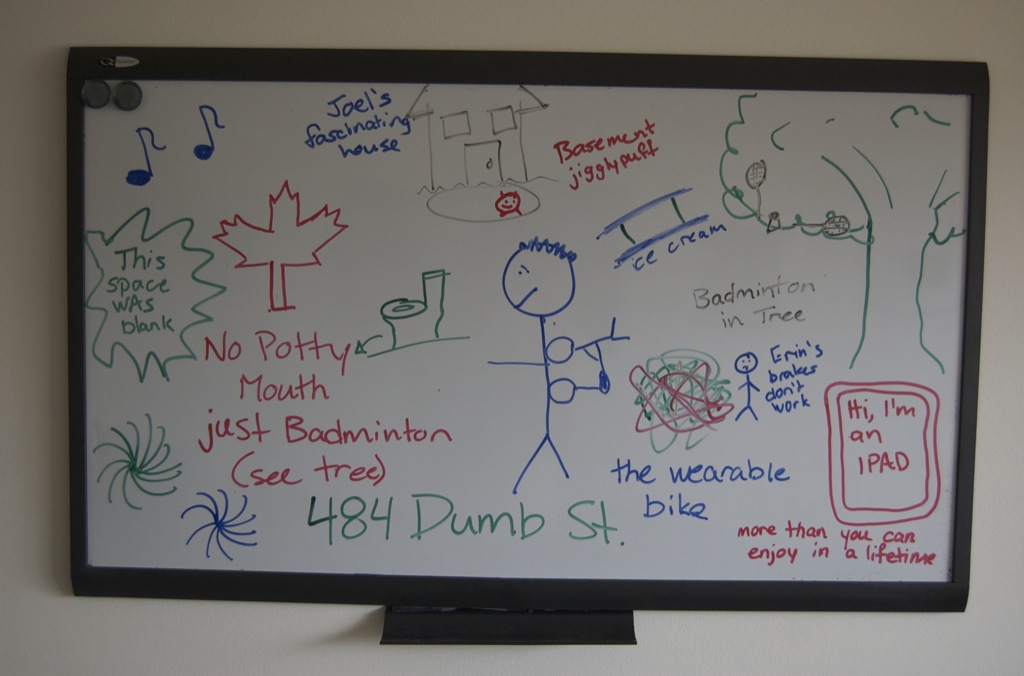 Apparently I just don't have the inspiration to do my own Whiteboards anymore, so here's one from yet another guest artist Erin.
Clearly the theme here is our various Canada day activities and discussions. Of note, the "No Potty Mouth" is actually part of a larger manners-oriented national anthem that should be followed on Canada Day.
Also, the "This space was blank" should likely read "this space intentionally left blank," to avoid confusion.
Good work Erin!