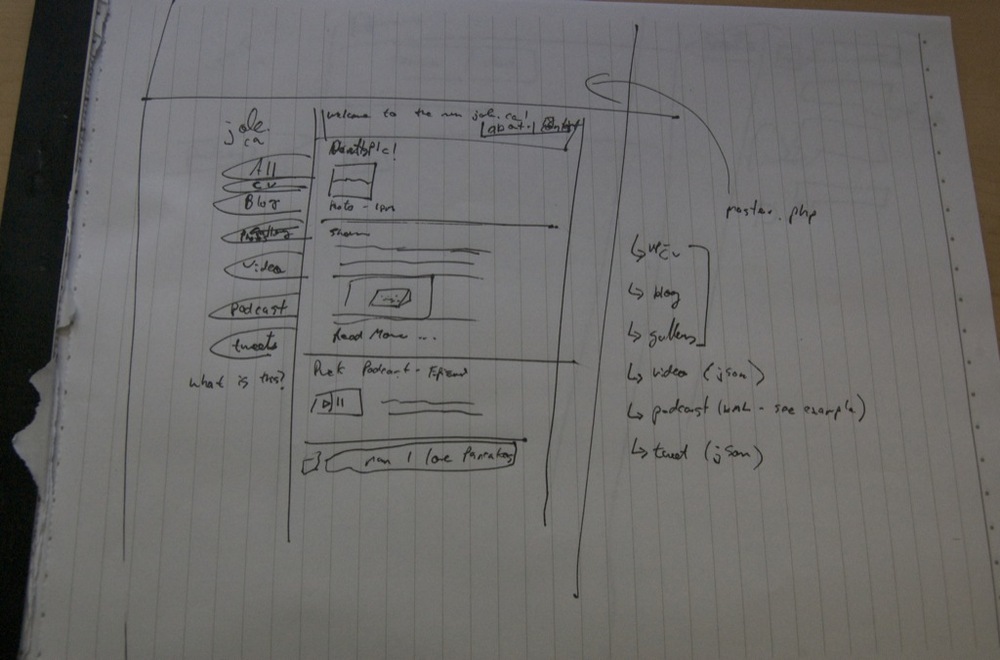 This week's whiteboard… isn't on a whiteboard, but close enough. Here is what the new
jole.ca
will look like eventually. I've been playing around with Apple Dashcode, an IDE/Environment for developping web apps. I've been throwing around the idea of consolidating all my stuff more conveniently to form a central jolemedia network site sort of deal, and Dashcode has impressed me enough to consider building it there.
Here's a (very) rough sketch of what it will include:
Home page with a Facebook-like stream of all the media coming from jole
Blog filter
Photo filter with enhanced viewing options (other sketches were drawn for that…)
Video filter with similar viewing options
Podcast filter
Tweet filter
By filter I just mean clicking on it will show just those types of content. I'd like to have it so that it's very web-appy, and work nicely on all them iDevices the kids are using these days, and just in general make it easier and more enjoyable to browse the content I have. Maybe learn a bit of JS along the way!