In this episode, I got inspired by the guys at 
Twaggies
, which got me to consult online sources for drawings.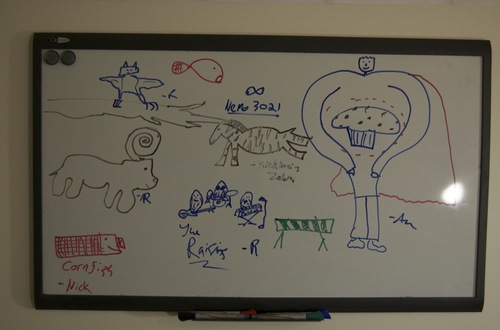 Cornfish (courtesy Nick on FB)
Marmoset, Kickboxing Zebra, and The Raisins Rock Band, a funny looking GNU (courtesy Rebecca, MSN)
Green construction sign (intentionally green. Enviro-caution! Enviro horse!) (me)
Banana chocolate chip superhero, The Finding of Nemo (Nemo 302!) (An, MSN)
Hopefully I'll do some more this summer. Have fun and keep it chill!