Ok, so I realize that this will soon be old news and just part of everyday living here in Edmonton, (not to mention these same pictures are probably published everywhere on the Internets, but still!) I'm excited for the whole thing, and am not that interested in studying math right now.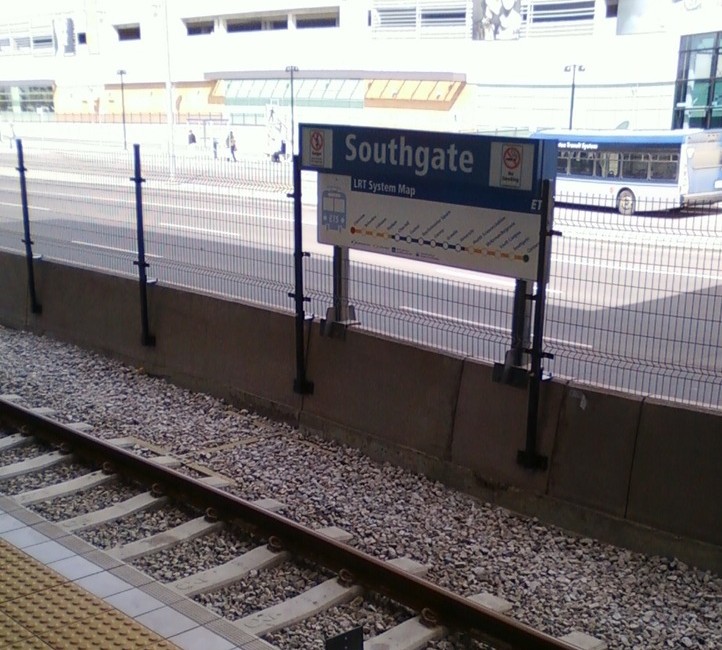 Biking to Southgate and hopping on the train is far more convenient than going all the way to South Campus. It's just a quick ride along the Whitemud and you're there!
Century Park has a very modern look glass look to it, comparable to the condos built near the station.
These are pretty neat.
Long pedway is long!
Doesn't that get your inner transit geek going? I know!
Park n' Ride! Clearly already being put to good use. Century Park developments in the distance.
ETS through the ages… I'm sad they painted the GM bus to yellow, and didn't keep an earlier paint job for archival purposes.
It's hard to tell from this picture obviously, but these busses were tiny! Seats 24.
Talk about early license plate…
Interesting hookup going on here. Must tie in with the cities private WiMax-esque network?
The walkway down from the west pedway at Century Park is a pretty different. Reallllly long ramps going in either direction.