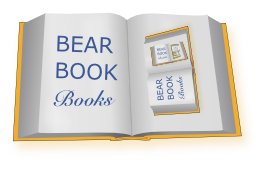 Remember when we said we had some big features coming to Bearbook? We're launching one of them today! Introducing: Bearbook Books!
Bearbook is all about making the annoying things of University, well, less annoying. Bearbook Books is just one of many tools to help you deal with the dreaded textbook. Bearbook will automatically do its best to figure out the textbooks required for your courses, and then let you know of friends who are in your course who may wish to share, along with friends who have taken the course before you who may have a textbook to pass on to you!
In addition, you can find quick links to the Amazon and University of Alberta Bookstore online listings of each textbook. (CourseSmart coming soon!)
Just remember that your friends may not actually have books they want to swap, but we figured we might as well tell you who's been in the course ahead of you.
We hope you enjoy Bearbook Books, and have a great Winter Semester!