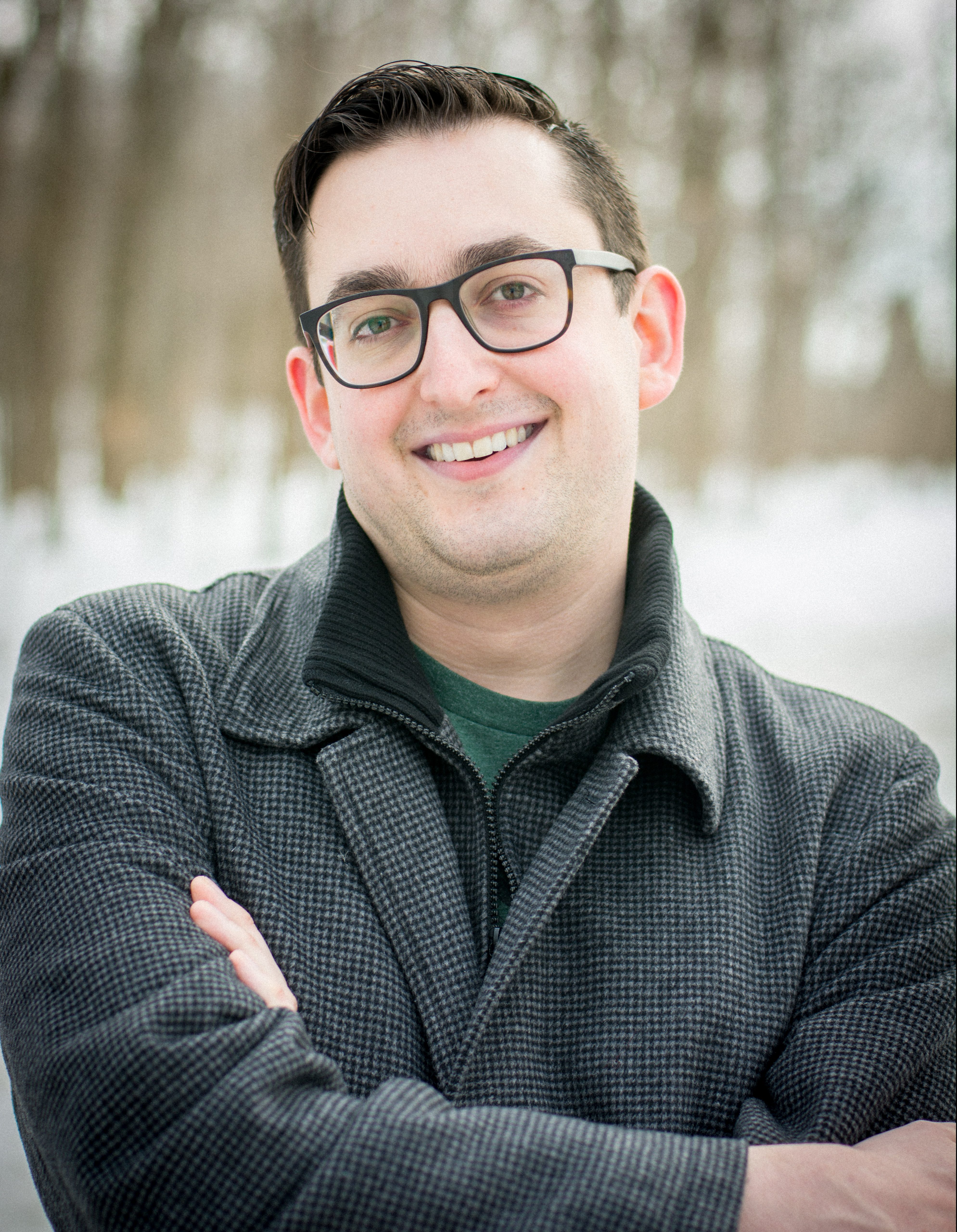 Joel is a multimedia integrator based in Montreal, QC, working at Moment Factory.
With a passion for technology integration, Joel developed technology for interactive projects such as the Nova Interactive Parachute and Digital Greenhouse for Edmonton's Nuit Blanche.
Past productions include One Nast  Category E (The Maggie Tree), Bears (Pyretic Productions), Helen Lawrence Tour (Canadian Stage), Owen Wingrave (Banff Centre), and Tulugak (NAC).
Recent projection design credits include One Last Night with Mata Hard (Craig Walker, Kingston), The Curious Incident of the Dog in the Nighttime (Citadel Theatre),  DELETE (CCTC), Scars are Healing Wrong (Punctuate!) and Seussical the Musical (SCA Fine Arts). Joel has toured with Helen Lawrence, a cinematic stage play by Stan Douglas, produced by Canadian Stage. Other projects include video production for Fountain Tire (Invert 720), Banff Mountain Film Festival, and the Mayor's Celebration of the Arts in Edmonton.
Joel mentored practicum students at the Banff Centre for four years as Projection Technologist and has taught Video & Projection Technology at MacEwan University's Production program. He is alumnus of the University of Alberta's Technical Theatre program.
With experience in web development and design, Joel is a technical contributor with SpiderWebShow, and built the online virtual rehearsal hall CdnStudio. In collaboration with Yuri Sulyma, Joel also created the now-defunct Bearbook Facebook application, allowing University of Alberta students to exchange timetables and course information online.
Joel is a founding member of the ShowStages video collective. ShowStages specializes in workshop development for theatre, and integrating interactive technology in performance. Joel also provides IT and web services to several local and national clients.
Education
University of Alberta, BFA Technical Theatre (Production)
Key projects include Sound Design for Juliet, and Stage Carpentry for Catalyst/Studio Theatre's worldwide debut of Whisper.  Other credits include Stage/scenic carpentry in Equus and The Changeling, active work in the LED Lighting Research Group, and projection design for the annual Portfolio Show. Contributed to a Marshall McLuhan tribute project entitled Wave, participated in the Media and Ecology Association conference 2011, and presented a workshop on Projection Design Workflow for a CITT conference.
Awards
Outstanding Multi-Media Design (Nomination), 2017
For The Curious Incident of the Dog in the Nighttime, Citadel Theatre
Elizabeth Sterling Theatre Awards, 2017
Outstanding Multi-Media Design, 2015 (ShowStages collective)
For Category E, The Maggie Tree
Elizabeth Sterling Theatre Awards, 2015
Roger S. Smith Research Award, University of Alberta
Research award granted to students pursuing undergraduate research in the Faculty of Arts during the Summer. Granted for continued work on the Wave Interactive Media project.